About Us
Excellent Solution For Your Business
Crystal Future Venture Myanmar Company Limited", is one of the leading Telecom service provider Provide. We are associated with almost major telecom vendors and operators, provide better connectivity by offering quality network solutions and services to telecom carriers across the Myanmar as well as Asia Pacific region. We are working with the name of Crystal Future Venture Limited in Bangladesh and Crystal Future Venture Lanka Limited in Sri Lanka.
We like to establish a platform with professionalism, quality and cost-effectivity. Our aim is to ensure effective customer services by blending quality service with cost-effective solution at a reasonable time frame and to establish the company as a best in class Telecom Support Services Company in Asia Pacific Region.One of the largest service provider for Telecommunications Networks Management and Construction, Crystal Future Venture Myanmar Company Limited is focused on providing value added services and meeting the evolving needs of our customers. With more than 4 years of exemplary experience and success in Myanmar, we have gain global client recognition for our one-stop diversified services and experience in the telecommunication industry here. By providing customer a full suite of Telecommunication solution & service lines, allowing us to enjoy competitive advantage and foster great client relationship as a preferred vendor and supplier.
Vision
To be a Regional Leader in Telecom Network Solutions and Management.
Mission
To deliver reliable and effective turnkey solutions through technical leadership and innovative processes.
Our Value Proposition
Performance matters. People make a difference too. At Crystal Future Venture Myanmar Company Limited, our commitment and areas of focus are guided by 3 golden rules.
Respect
Respect is an action that goes beyond words. We recognize that the quality of our performance directly impact how our customers achieve success. No matter how difficult the issue or situation is, we make it a point to approach our work and those we encounter with deep respect and dignity.
Responsibility
Ethical people show responsibility by being accountable. As a market leader, we pursue excellence and honor the ethical principles by constantly keeping in mind what we are supposed to do and strive to do our best. We are committed to working in ways that not only benefits the society at large but also our employees, communities and environment.
Responsiveness
We are not only anticipate and put proactive plans in place, but also follow through our deliverables with responsible solutions and information in a timely manner. Over the years, our ability to respond quickly to the market and align with customers' needs has enabled us to become one of Myanmar's market leaders in the industry.
Meet the Leader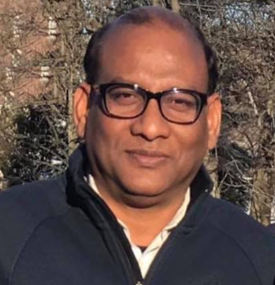 Mr. Sabbir Ahmed Khan
Managing Director CFVL Group
Mr. Ahmed
was the President of Motorola Bangladesh, GM & Regional Director for Motorola South East Asia (Maldives, Nepal, Bhutan, Sri-Lanka and Bangladesh).He has completed his Masters in project Management from Gorge Washington University, USA and completed multi-multimillion $ projects in deferent countries.
During his tenure Mr. Ahmed has been awarded like,
Millennium High Performance Award.
Sales Achievement Award.
Sales Man of the Year Award.
Chairman's Club WINNR's Award.
Mr. Khan visited Nepal, Bhutan, India, Pakistan, Thailand, Maldives, Vietnam, USA, Canada, Singapore, Myanmar, Saudi Arabia, Turkey, Malaysia, German and Sri Lanka for business purposes.

Mr. Ananda Kumar Chatterjee
Director & COO CFVL Group
Mr. Chatterjee
was a vice President of Pacific Bangladesh Telecom Ltd. (City Cell in Bangladesh in the year of 1996), Year 2004-2019 he worked for Jubok Phone. (PSTN operator) as a General Manager-Technical.He has completed his BSc in Electrical and Electronics Engineering from BUET (Bangladesh University of Engineering & Technology).
During his tenure Mr. Chatterjee did many large project as a Project Manager & Project Director, developed as a skilled and professional team and many large volume of development and operations with his leadership as a technical Head.Mr. Chatterjee visited Japan, India, Singapore, German, Thailand, Nepal, Myanmar, Bhutan, Vietnam, China, Malaysia and Sri Lanka for business purposes.